H.P.S, Inc. is a independent paralegal firm that was created in 1999 by Renee Messina-Hazien. The company specializes in estate planning, guardianships and probate. We also assist clients in mediation, small claims procedure, creation of corporations and HOA/Condo Law Issues.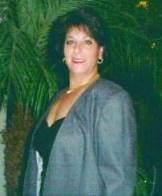 RENÉE MESSINA-HAZIEN, ACP, CFLA, CAM
Probate & Estate Planning Specialist
     As a certified paralegal, I concentrate in the preparation of legal documents (Living Wills, Healthcare Power of Attorney, Last Will and Testament) for the administration of Guardianships and Probate, as well as sophisticated Estate Planning. In addition to assisting attorneys in this specialized area of law, I provide assistance in the areas of law wherein the general public may represent themselves such as: small claims, uncontested Divorce, HOA and Condo issues, as well as other issues that may arise wherein the public can represent themselves.
     I obtained my Certificate as a Paralegal in 1993. I achieved my National Certification as a Certified Paralegal in 1995, and obtained my Specialty in Probate and Estate Planning in 1999. I began my own company, H.P.S, Inc., as a freelance paralegal in 1999. I have also obtained my Mediator Certificate for the State of Florida. I have served as a past Board Member of the Nova Paralegal Studies Program as well as served (3) terms as the President of the Paralegal Association of Florida (Broward County Chapter).
     On numerous occasions, I have acted as a keynote speaker at seminars and presentations addressing all aspects related to Probate, Guardianships, and Estate Planning with specific emphasis on a paralegal's role related to these areas.
     In addition to being a certified paralegal, I had an opportunity to become a Licensed Community Property Manager (CAM) in 2006. As a HOA President, I had insider knowledge on managing a large association and I wanted to put it to work. I worked for a management firm, before starting my own full-service management company, LCM & Company Inc., in 2013. As a licensed property manager, I provide assistance to associations with: day-to-day management, financial management, facilitating board meetings, consulting, as well as many other services.